Hunter Douglas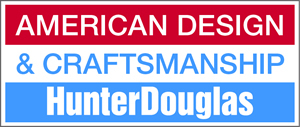 Certified Installer - Motorization 
Our Most Popular brand, Hunter Douglas sets the stardards for which all others are measured.  We are proud to be a Hunter Douglas Proity Dealer for  window treatments and shutters.  

 Graber Blinds 
When you choose Graber window treatments to complete the décor of your home, you should expect a superior experience, beginning at the moment of installation and lasting throughout the life of our products.
Norman International
 With more than 30 years of unwavering passion for quality, Norman Window Fashions is among the world's largest and well-respected manufacturers of window coverings. Our long-standing commitment to quality and craftsmanship have made us the number one choice for homeowners who demand only the best.
Caco Inc.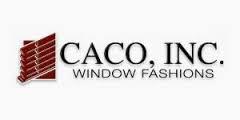 For nearly 30 years  CACO, has been one of the leading manufacturers of quality window coverings. CACO offers a wide selection of innovative window covering products to both retail and commercial customers alike. We show our pride in our excellence of design originality, environmental choices, products with energy savings and ease of operation and installation. Count on CACO for offering you lots of options tailored to your design and functionary desires and we back all of this with solid warranties for peace of mind. 
Kathy Ireland by Alta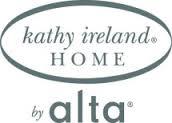 Alta believes what comes between you and your window should be, well...transformative.

So, we are committed to offering a collection of custom window coverings of lasting quality, exceptional value and timeless style. Our library of fabrics and materials ensures a designer's touch that won't exclude practicality. Or vice versa.

Timber Blinds Metro Shade
Since opening in 1998, the vision of TimberBlindMetroShade has always been to provide genuine quality products, professional customer service and consistent delivery of window coverings at market competitive prices.   Our core principles have always been to provide the retail dealer with a sound alternative to large national suppliers while receiving the added values of superior service and high profit opportunities.